Invisalign Clear Braces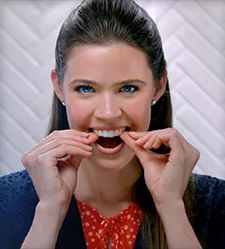 Invisalign is a revolutionary orthodontic treatment that involves a series of comfortable aligners. Your aligners are customized to gently shift your unique teeth until you have a beautiful, straight smile that you love.
Invisalign is a discreet alternative to traditional metal braces. These clear braces are inconspicuous when worn, and they can also be removed whenever you want. Our patients are often surprised by how easy it is to achieve straight teeth with Invisalign.
How Do Invisalign Clear Braces Work?
When you choose Invisalign clear braces, your dentist will design a personalized series of clear aligners just for you. You will start with the first set in the series and wear them at least twenty hours each day. You can remove your clear braces to eat, drink, and clean your teeth.
After a few weeks, or as instructed by your Invisalign provider, you will replace your aligners with the next set in the series. Your smile will change little by little until you are satisfied with your gorgeous grin.
You'll visit us just once every six weeks to ensure your treatment is highly effective. Most patients wear Invisalign clear braces for just about 9-15 months. If you have any questions along the way, please feel free to give us a call!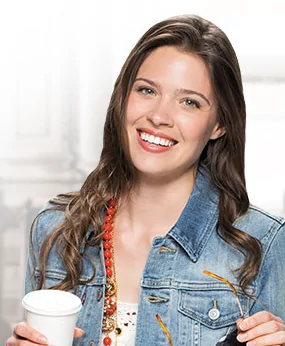 What are the Benefits of Invisalign Braces?
Convenient: We think you will enjoy the convenience and freedom of Invisalign clear braces. You remove them when you eat, so there's no need to limit your diet. You can also continue to clean your teeth with regular brushing and flossing — no fancy tools or extra time necessary.
Comfortable: You don't have to wear metal brackets and wires to obtain straight teeth. Invisalign aligners are smooth and irritation-free.
Sophisticated: Why should anyone have to know that you are wearing braces? Invisalign is virtually invisible to everyone around you.
We are a Certified Invisalign Provider
Our certified Invisalign doctor has training and experience in the world of clear braces. He would love to sit down with you for a complimentary consultation.
It's time to discover your smile's potential. Give us a call today!