Sleep Apnea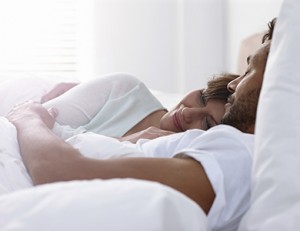 Struggling with Sleep Apnea?
If you have obstructive sleep apnea, or OSA, your breathing pauses countless times throughout the night. These pauses can be accompanied by snores, snorts, or gasping sounds. If your bed partner has mentioned chronic snoring or gasping sounds, it may be time to schedule an appointment with a qualified dentist. Dr. Rotem offers state-of-the-art sleep apnea treatment and can help patients who are wondering how to stop snoring.
How do you know if you have a sleeping disorder like sleep apnea? The associated symptoms are:
Morning headaches and dry throat
Fatigue or sleepiness during the day
Waking up abruptly during the night
Difficulty staying asleep during the night
Difficulty paying attention during the day
If you are experiencing the above symptoms, you should schedule an appointment with Dr. Rotem to begin sleep apnea treatment.
Sleep Apnea Treatment
Dr. Rotem won't settle for anything less than the best when it comes to treating his sleep apnea patients. With our treatment, patients can combat sleep apnea with lifestyle changes, and oral appliance therapy.
Lifestyle: With lifestyle changes like quitting smoking or losing weight, your sleep apnea could resolve itself. When you visit us for treatment, we'll assess the best way to treat your sleep apnea, and create a personalized plan for you.
Oral Appliance Therapy: This oral appliance is a comfortable, custom-fitted, device worn at night to keep your airway open so that you can breathe freely. CPAP and surgery methods are also available, but with our oral appliance therapy, most patients can enjoy a great night's sleep again without a surgical method, or a CPAP machine. Our oral appliance therapy is perfect for patients who are CPAP intolerant, or have difficulty sleeping with the CPAP.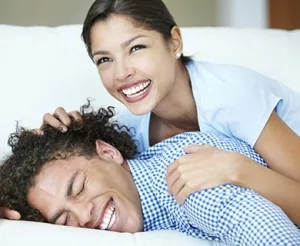 How to Stop Snoring
If you don't have sleep apnea, but are wondering how to stop snoring, on oral appliance may also help with snoring problems. Come talk to Dr. Rotem to create a snoring or sleep apnea treatment plan that will best suit your needs.
Unfortunately, sleep apnea often leads to bigger health problems, including high blood pressure, heart problems, and diabetes. Also, when you are unable to focus during the day, you will be less productive, and you will be at a higher risk to get into an accident on the road. Good news! There's no need to worry, if you start treating your sleep apnea with the help from a knowledgeable dentist. Give us a call at Rotem Dental Care today to start your specialized treatment plan.