Gum Disease Treatment
Gum Disease Treatment In Toms River
Gum disease, or periodontal disease, starts as an inflammation of the gums caused by bacteria that sticks to the teeth in the form of plaque. Gum disease can advance to periodontitis. Gums with periodontitis will pull away from the teeth and spread below the gum line. Without gum disease treatment, bones, gums, and tissues can all deteriorate. Teeth can become weak and fall out. If tooth loss isn't enough cause for concern, gum disease can also have a serious effect on your overall health. Gum disease has been linked to other serious problems, including heart disease. Read more about the heart and gum disease connection by clicking here. Fortunately, there are ways to turn gum disease around before symptoms worsen.
We have successful gum disease treatment options available to you at Rotem Dental Care in Toms River, including CDM and OraVital. You can reclaim the health of your teeth and gums before more problems occur.
CDM Gum Disease Treatment
CDM Gum Disease Treatment utilizes revolutionary laser technology. This laser therapy specifically for periodontal disease kills the bacteria that is causing you problems. At the same time, the lasers promote the regeneration of gum tissue so that you heal quickly. This gum disease treatment is pain-free, and does not require stitches or an extended hospital stay. CDM has been an effective way to decrease periodontal disease because there are no strains of bacteria that are resistant to lasers.
OraVital Gum Disease Treatment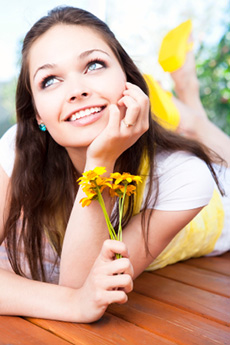 OraVital Gum Disease Treatment works by properly diagnosing the specific bacteria that is causing your gum disease. This is another painless and successful treatment system. You will be screened using only oral swabs instead of the traditional needles or blood testing. When we know which strain of bacteria is affecting you, we can treat you quickly and effectively. OraVital Gum Disease Treatment is a cost-effective solution and patients can experience improved health within two weeks.
Come find relief from the uncomfortable effects of gum disease. At Rotem Dental Care in Toms River, we offer advanced, pain-free, and effective methods of gum disease treatment. Give us a call today to set up an appointment if you are in the Stafford NJ – Manchester NJ area!