Dr. Tawadros, DMD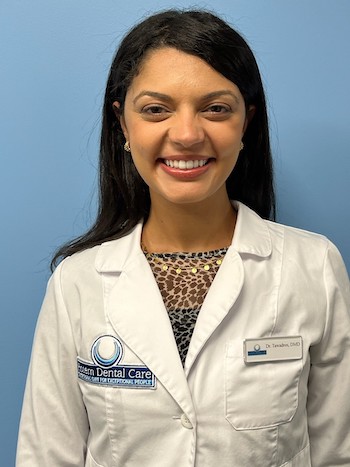 Dr. Tawadros earned her Doctor of Medicine in Dentistry from The University of Pennsylvania School of Dental Medicine with honors in Community Oral Health.
Prior to dental school, Dr. Tawadros attended Brooklyn College, in which she earned a Bachelors' degree in Chemistry and a Minor in Applied Studio Arts.
She continually cultivates her knowledge of new advances in her field and applies them in her practice. Her strength is rooted in a combination of her skills and empathetic care towards her patients.
She truly believes that dentistry is an opportunity to serve and make a difference in people's lives, raising their self-image and confidence. She is passionate about educating her patients and is a fierce advocate of primary prevention, nutrition, and positive reinforcement in a nurturing environment.
In her spare time, she loves to play sports as volleyball and swimming, traveling, and practicing yoga.