Sedation Dentistry
Nitrous Oxide And Conscious Sedation In Toms River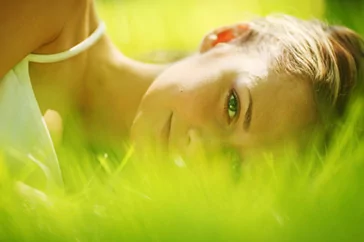 Sedation dentistry, also known as Sleep Dentistry, is the answer to over 35 million Americans' fears and anxieties about visiting a dentist. If you have any negative feelings towards dentistry, you may be a candidate for sedation dentistry. No matter what the reason, Dr. Rotem and his staff at Rotem Dental Care in Toms River understand and are here to help.
Sedation Dentistry Options
Sedation dentistry can be a combination of several anxiety-reducing factors. Different methods of conscious sedation are available to all of Dr. Rotem's patients.
Oral medications such as Valium can be used to help a guest relax and feel more comfortable, especially during long procedures.
Sedation dentistry may also involve intravenous sedation for guests who can't or won't have dental procedures any other way. Guests that have a very sensitive gag reflex or have difficulty getting numb with dental injections can also benefit from intravenous sedation dentistry.
Nitrous oxide is another form of sedation dentistry that provides pain relief and distraction. If your sedation dentist administers nitrous oxide to you, you can expect conscious sedation. You will be awake during your procedure, but you will be completely comfortable and relaxed, thanks to the nitrous oxide. This method of conscious sedation is administered through a breathing mask. Nitrous oxide will make your anxiety about dental procedures disappear.

Your sedation dentist, Dr. Rotem, a member of the Dental Organization for Conscious Sedation, will decide the best combination of procedures that's best for you!
Nap Dentistry
Your sedation dentist can make it possible for you to snooze straight through your dental appointment. This makes it possible to condense some procedures that would normally take several appointments into a single visit to the dentist. With nap sedation dentistry methods, you will not recollect any of the events of your procedure. You will sleep soundly while Dr. Rotem takes care of your teeth.
Dr. Rotem is a certified member of the Dental Organization for Conscious Sedation, so you can trust us to provide you with anxiety-free dentistry. Call or come see us for a comfortable and relaxing dental experience today if you are in the Toms River area, including Stafford NJ and Manchester NJ!