Dr. Amin, DMD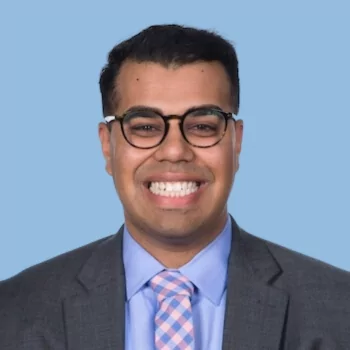 Born and Raised in Monmouth County, NJ. Pursued a Bachelor of Arts degree in Biology from the University of Delaware. Received a DMD degree from the University of Louisville School of Dentistry.
Dr. Amin is an active member of the American Dental Association, New Jersey Dental Association, and Academy of General Dentistry.
Dr Amin's passion is giving patients the self-confidence to smile again and achieve their goals through their renewed confidence in themselves. He loves the unique blend of science and art allowing him to offer a wide range of services. Dr. Amin understands that first and foremost, a healthy mouth is a priority, which is why he always emphasizes proactive prevention.
He wants to use dentistry as an avenue for patients to regain their confidence through a fun yet caring environment.
Dr. Amin enjoys spending time with his family, friends, and dog, Raja. He is a huge fan of sports, catching views at national parks, and going on spontaneous adventures both near and far.