Patient Comforts & Amenities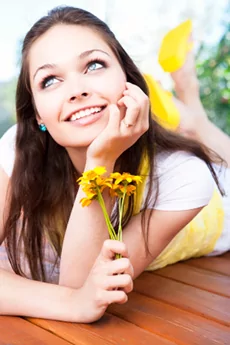 Dr. Rotem has always felt inspired to make dentistry a comfortable and inviting experience. Since his youth, he has brainstormed the design for a perfect dental office, and today, Dr. Rotem has made that dream a reality. When you come into our office, you can expect a relaxing and welcoming environment that places its emphasis on patient comfort.
Keeping You Comfortable
One of Dr. Rotem's top priorities is to be an extremely gentle dentist. He does not want his patients to worry about added discomfort, or how they will be handled. Dr. Rotem and his staff are determined to be cautious and gentle with each and every patient.
Giving You What You Need
We at Rotem Dental Care do everything we can to fill our office with amenities that will make you feel at home. In our reception room, we provide calming herbal teas, as well as hot coffee prepared with a Keurig machine. We also have a courtesy phone for your use in the reception room.
Fresh baked cookies, blankets, and pillows are available to our guests at all times. We offer a selection of movies for you to choose from in the treatment rooms that you can enjoy during your procedure. The headphones that you may use to listen to your movie can also be used to listen to music if preferred. Our Tempur-Pedic seats are unbelievably comfortable and will send you into a state of tranquility the moment you sit down. We want every part of you to feel comfortable. If your lips are dry, you may enjoy one of the many flavored lip balms that are available in our office.
We also offer sedation dentistry to our patients who are hoping for an extra dose of relaxation during their visit. We offer nitrous oxide, or "relaxing air," to our guests. If you are a patient that prefers to sleep through our visits, an experience also known as "nap dentistry," please let us know and we can absolutely make that happen for you.
Here at Rotem Dental Care, we will create an environment so incredibly comfortable that you won't notice that you're not at home. We provide our guests with plenty of refreshments, entertainment, and relaxation techniques to make your visit here exceptional. Dr. Rotem and his staff are resolute in treating their patients warmly, gently, and carefully.