Dental Veneers
Porcelain Veneers Dentist In Toms River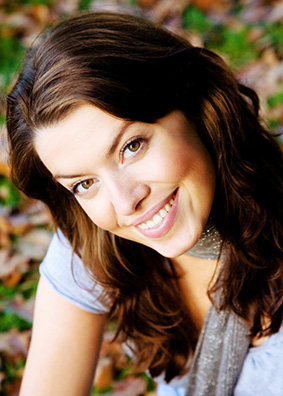 If you have problems with teeth that are stained, chipped, or the wrong shape or size, our bright white porcelain veneers could be the perfect solution for you. Many of our patients' teeth have suffered decay or physical trauma, or have simply worn down as teeth often do over time. Dental veneers are a great cosmetic solution that look and feel like real teeth.
How are Teeth Veneers Placed?
At your first visit to our Toms River dentist office, Dr. Rotem will complete an exam along with x-rays to get a better idea of how to improve your smile with porcelain veneers. He will then prepare the teeth that will be receiving teeth veneers by trimming them slightly. He will take impressions of your teeth so that the lab can form custom-fit veneers that look great with the rest of your teeth. When we receive the dental veneers in the office, you can come back in for their placement. Dr. Rotem will check them before placement. If the porcelain veneers look beautiful with the rest of your teeth, he will roughen the surface of your teeth and then cement the veneers to them.
Advantages of Dental Veneers
Correcting All of Your Cosmetic Problems | Our porcelain veneers cover the front of your teeth, which means they instantly correct discoloration, cracks, or the size of your teeth. In some cases, dental veneers can even remedy gaps or misalignment.
Preventing Future Dental Problems | Dental veneers can improve your bite by making your teeth more proportional. They also stop teeth that are cracked from cracking further or becoming weaker.
Less Cavities and Decay | Our porcelain veneers cannot get cavities or decay. If you care for them properly, your overall oral health can improve.
Instant Whitening | Porcelain veneers are beautiful, sparkling white. If you are replacing a line of front teeth, you may consider this method to whiten them all instantly.
Instant Orthodontia | Dental veneers can make small corrections that might otherwise be corrected with braces. Veneers can be the solution to small misalignment, gap, or bite issues.
Call us at Rotem Dental Care today to find out more about improving your smile with gorgeous porcelain veneers if you are in Toms River, Stafford NJ, or Manchester NJ!